Visit the website...
Claim Listing
Send a Message
Mildenhall House Clearance





(0 Reviews)
Quality, compassionate property clearance specialists in Suffolk
Based in Bury St Edmunds, Mildenhall & District House Clearance endeavour to offer comprehensive, environmentally sound clearance services for our valued clients throughout Suffolk, Norfolk and Cambridgeshire.
We are available for property clearance in all of the following areas including surrounding villages: Bury St Edmunds Mildenhall Lakenheath Thetford Brandon Ely Littleport Cambridge Haverhill Newmarket and all areas inbetween. Please contact us for further details.
Location:
Mildenhall, Suffolk
Street Address:
54 Selwyn Close Mildenhall IP28 7QB
Website:
mildenhallclearance.co.uk
Phone:
01638 711 853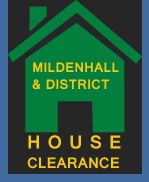 Listing added on: 08/15/17 , Total hits: 2761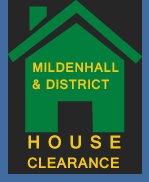 54 Selwyn Close Mildenhall IP28 7QB
Mildenhall, Suffolk