Visit the website...
Claim Listing
Send a Message
Beatrice Carter Property sales and Letting service





(1 Reviews)
Welcome and thank you for choosing Beatrice Carter's Website to search for your new home, please read on to find out how we can help you to achieve the perfect home, either to rent or to buy.
BC is an independent residential property agency with a wealth of experience and local knowledge and has been established in Mildenhall town for over 21 years. Set up to meet the housing rental needs of US Service members assigned to RAF Mildenhall, RAF Lakenheath and RAF Feltwell.
We continue to offer you high quality rental properties along with local properties available for sale and our dedicated professional team aim to offer you an excellent customer experience.
Location:
Mildenhall, Suffolk
Street Address:
Carter Place Field Road, Mildenhall IP28 7AL
Website:
www.beatricecarter.co.uk
Phone:
01638 712 383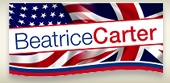 Listing added on: 08/07/17 , Total hits: 3465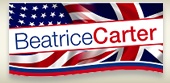 Carter Place Field Road, Mildenhall IP28 7AL
Mildenhall, Suffolk