Visit the website...
Claim Listing
Send a Message
Halloweenies at Kentwell Hall





(0 Reviews)
'HALLOWEENIES' - HOME OF TRICKS, TREATS & SORCERY
21st October - 29th October 2017
This year Halloweenies just continue to grow with fantastic
witches & wizards, tricks & treats, spells & sorcery that the
whole family can dress up for, join in with and create ' pure
magic'!
Halloweenies was created for the younger generation following the
10 years success of Halloweenies big brother 'Scaresville' - The
Haunted Village.
Halloweenies is suitable for children up to 14 years where they
will explore the Enchanted Forest; but watch out for the mystical
plants and creatures, and 'spooky surprises'!
Then on to Spell School; with classes in trickery, performing
potions and wand making to name a few. And if you graduate this
School of Wizardry you will receive your very own Graduation
Certificate.
So as a budding Wizard or Witch, venture in to our magical
woodlands to interact in our mystical challenges and meet all of
the spooky characters who live there!
We encourage everyone to dress up in their Halloween outfit for
fun and memorable photographs.
For further information and booking details please visit our website
Location:
Sudbury, Suffolk
Street Address:
Kentwell Hall * Long Melford * Suffolk * CO10 9BA
Website:
http://www.kentwell.co.uk/events/kids/halloweenies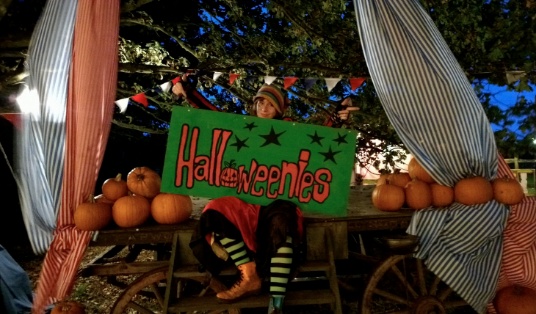 Listing added on: 10/02/17 , Total hits: 102
Kentwell Hall * Long Melford * Suffolk * CO10 9BA
Sudbury, Suffolk